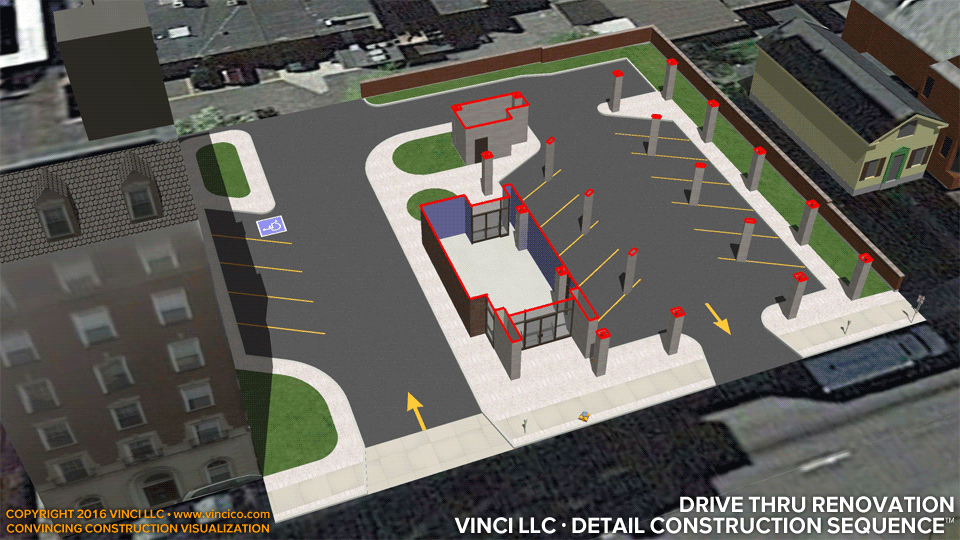 Vinci LLC | 4d Construction Worksite Detail | Drive Thru Renovation.
The Vinci LLC Detail Construction Sequence™ examines a significant portion of the worksite across relevant parts of the project schedule. This view ignores the existing several floors "on stilts" to show the construction of a drive thru branch.
Take a look at the main project overview. See the work from the other direction.

This page last modified Wednesday 16 December 2015.