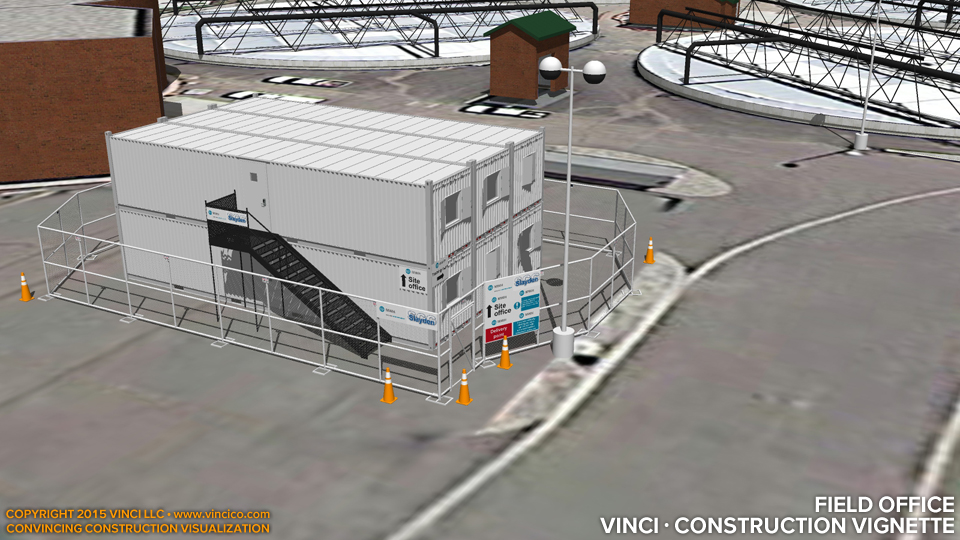 Vinci LLC | Construction Vignette | Field Office.
The construction field office might only just be a trailer to most people, but it is the project command and control center to you and your subs. It is an important element of construction site logistics and as such, it merits attention in many cases. Vinci LLC can even match images of a complex you built in another location that would serve well on this jobsite. Branding and signage work like product placement in movies. Even more importantly, they communicate your company's commitment to safety and how you aid wayfinding on the jobsite.
Check out other field offices and branding, see what goes into a Vinci model of your field offices.

This page last modified Saturday 21 November 2015.