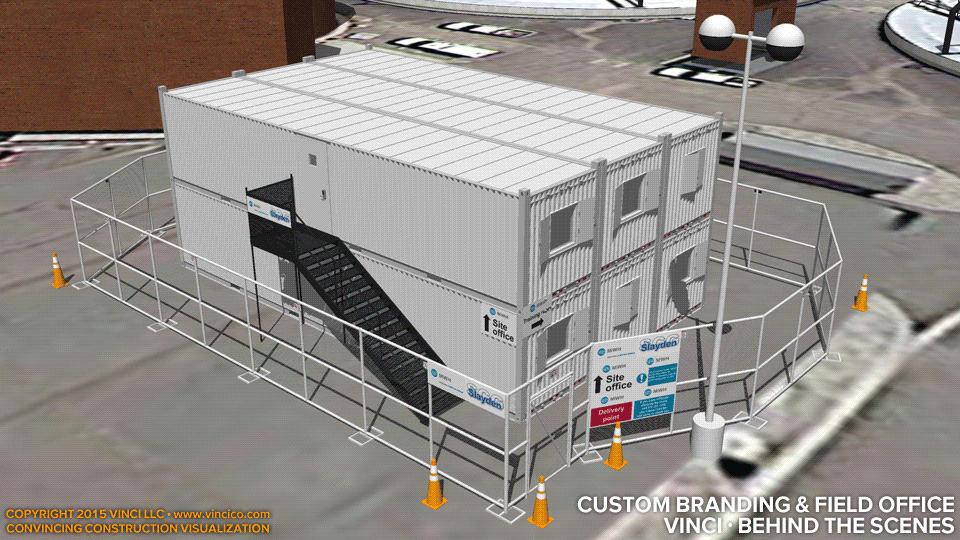 Vinci · Behind the Scenes | Custom Branding and Field Offices.
Sometimes it really does make a difference. Sales-wise, signage and branding faithful to real-world conditions works like product placement in a movie. Viewers see your brand during the course of the presentation and your brand is on their mind. Signage shown in construction visuals speaks to your safety and wayfinding endeavors, implying an organized program of keeping people safe and traffic moving confidently around or through the worksite.
Vinci LLC endeavors to present your worksite logistics as they really would appear on the actual worksite, when it matters most. Field offices and other branded items can be prepared to resemble your directive in most cases. Once on hand, Vinci can deploy facsimiles of signage and branded equipment that function as product placement or serve to illustrate safety and wayfinding devices you would use on an actual worksite.

This page last modified Friday 20 November 2015.