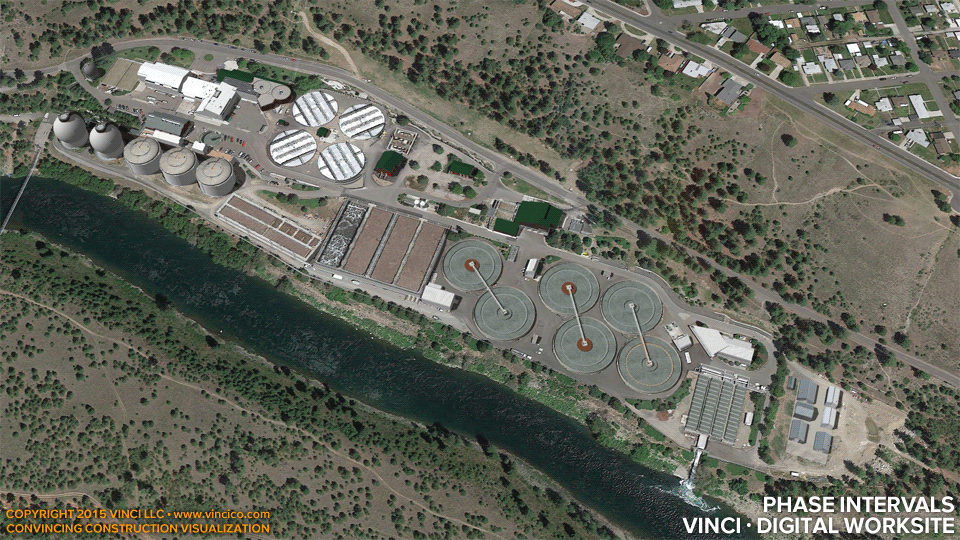 Vinci LLC | General Construction Sequence™ | 4d Construction Phasing Sequence.
A general overview of work on site normally introduces your construction strategy to the Owner. Often this 4d overview is a more or less blow-by-blow schedule sequence - but it doesn't have to be. Sometimes it is sufficient to call out phasing.
Take a look at some of the phases (yellow, red retrofit, blue at right). Go behind the scenes to see what goes into Vinci's models of existing conditions or proposed facilities.

This page last modified Saturday 21 November 2015.