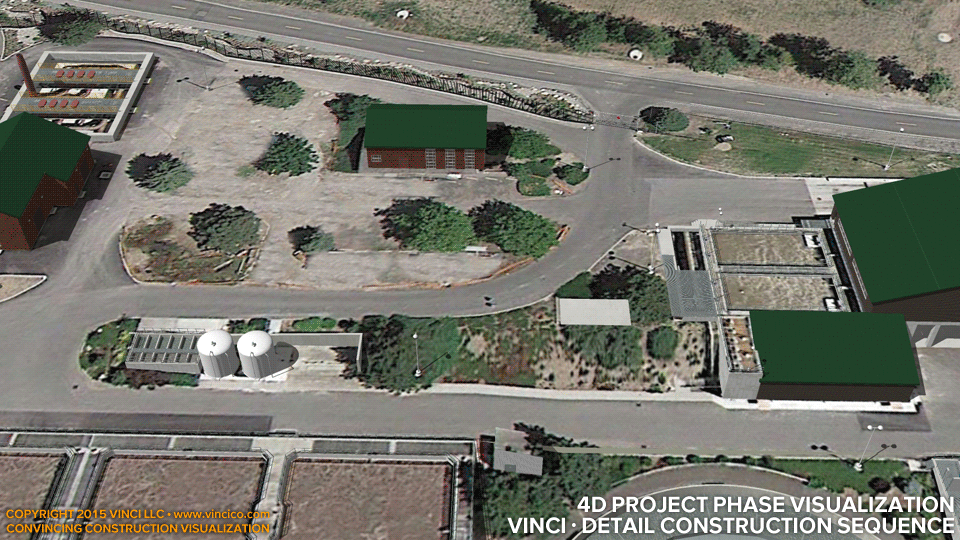 Vinci LLC | 4d Worksite Detail | Phase Detail.
The 4d worksite detail examines work associated with one phase of the overall project.
Check out some other examples of 4d worksite details, view a static rendering of the completed phase from another angle, look at another 4d phase detail, or go behind the scenes to see what went into the main clarifier under construction in this image.

This page last modified Saturday 21 November 2015.