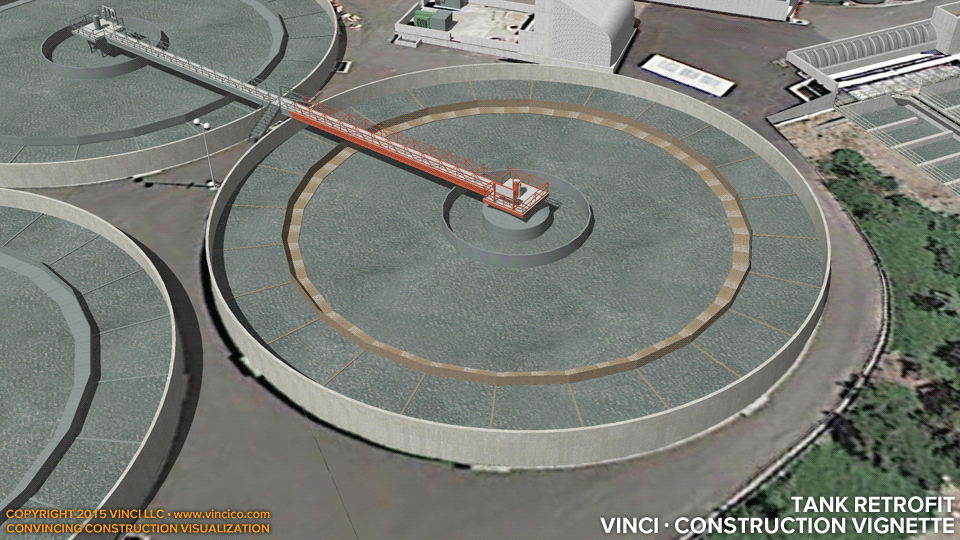 Vinci LLC | 4d Worksite Detail | Clarifier Retrofit.
This 4d worksite detail focuses on the retrofit of an existing facility and clearly conveys strategy in a simple way. Sometimes this is all you need to get a point across. Other times it pays to go deep.
Take a look at other phases (1→, 2→) or the general worksite. Go behind the scenes to see what goes into modeling existing conditions.

This page last modified Saturday 21 November 2015.