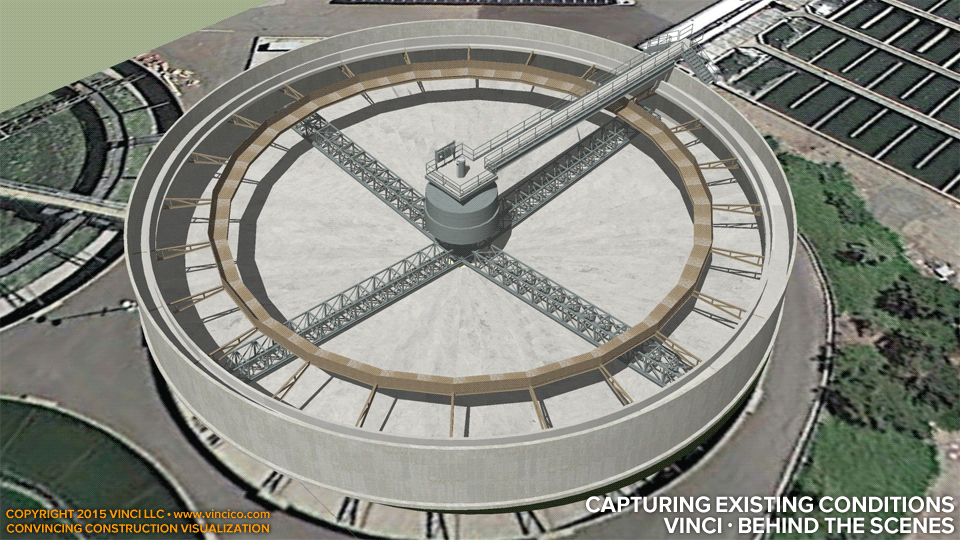 Vinci · Behind the Scenes | Capturing Existing Conditions.
Existing conditions comprise the framework or "game board" upon which your construction strategy plays out. Getting these right is key to successful construction simulation. Vinci can virtually build the facility using schematics, orthoaerials, telemetry, and site photography to set up a cogent basis for your next effort.
See how the clarifiers in this animation were used in a 4d worksite detail and the general phase overview or look at other behind-the-scenes examples of existing or proposed conditions.

This page last modified Saturday 21 November 2015.