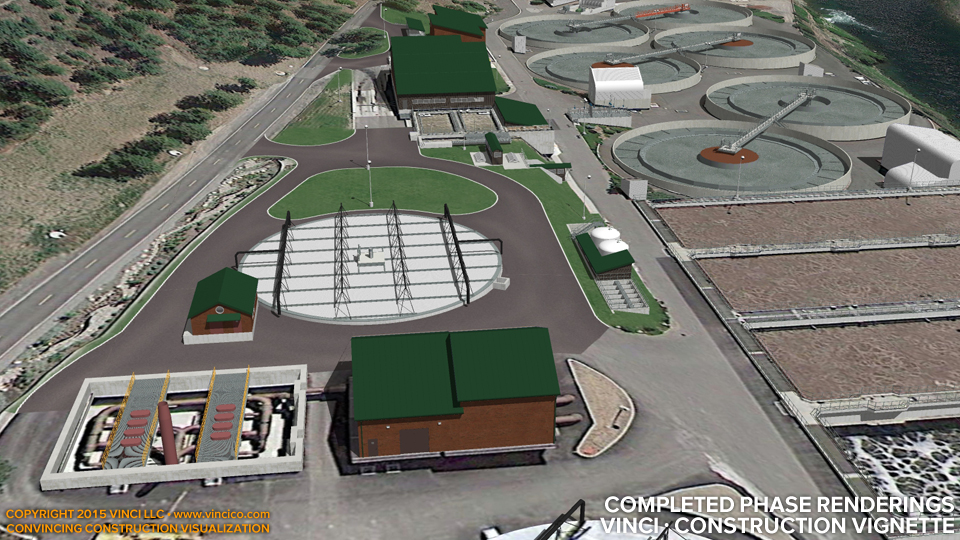 Vinci LLC | Worksite Detail | Completed Phase.
This is a view of a finished phase. Many times, Vinci's graphics are the first time an Owner sees a rendition of what their proposed work will end up looking like. This means that your proposal is giving them a glimpse into the future of their facility. This can lend the impression that your team, and only your team, is keenly in touch with what they are planning to do on the plant site.
Take a look at a 4d worksite detail of this phase, a view of a retrofit of a clarifier in the upper right corner of this image, or the general phase overview for the entire plant. Go behind the scenes to see what went into the modeling of the clarifier in the center of the image.

This page last modified Saturday 21 November 2015.