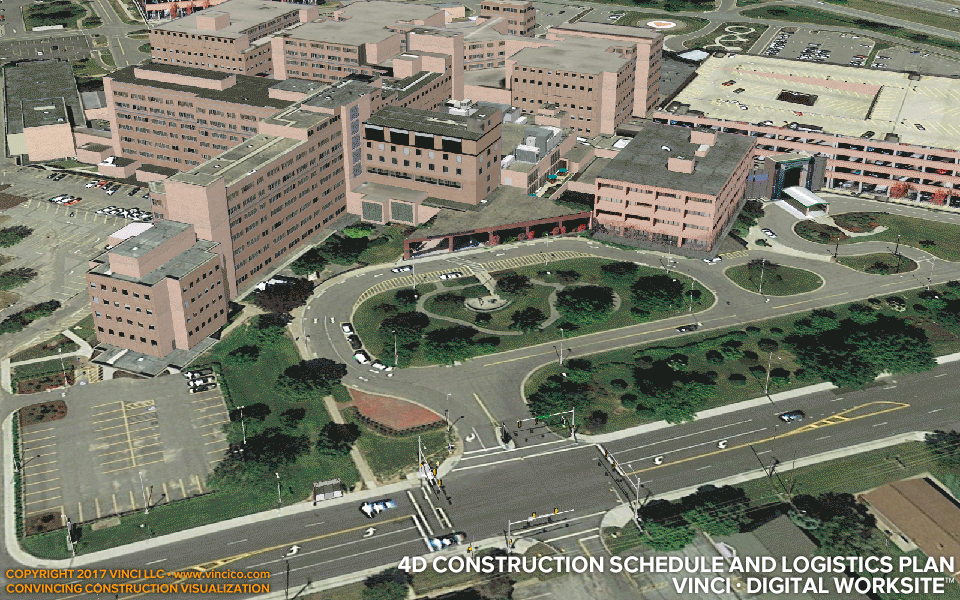 Vinci LLC | 4d Construction Simulation | Preconstruction Schedule and Logistics Simulation.
Preconstruction visualization is not always tilted toward marketing. Some preconstruction visualization functions as a means by which an enormous amount of insight is conveyed to subcontractors, stakeholders, and other audience members with an interest in the jobsite. A 4d schedule and logistics overview like this one helps inform people regarding your team's broad-brush plans for the build.
Visit temporary worksite features: gates, security fence, trailers, protected egress, pit access, buckhoist, slip forms, roof protection.

This page last modified Tuesday 12 September 2017.