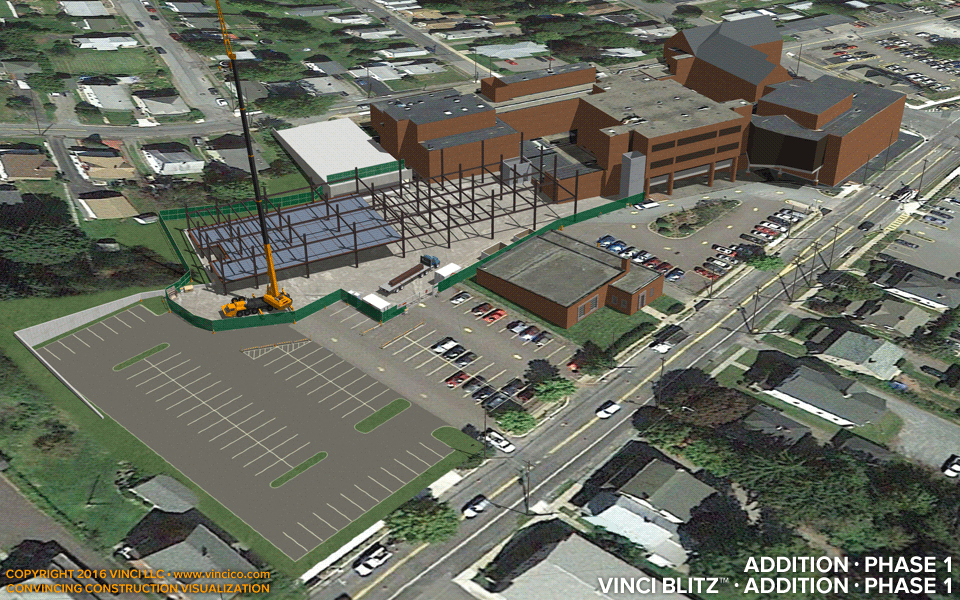 Vinci LLC | Blitz™ | Proposal Illustrations | Phase 1.
Go beyond marked up plans or PDF annotation into the third dimension! Go Vinci Blitz™! Clear and convincing visuals such as this simple view of a construction phase can come together in several business days. All the basic elements of the construction logistics plan are visible here. Phase 2 picks up where these stills leave off, and the canopy addition is addressed in a couple final images. Go behind the scenes to see how Vinci ClearSite™, SurePlan™, and minor context can appear in these quick-hitter proposal graphics jobs.

This page last modified Monday 22 February 2016.