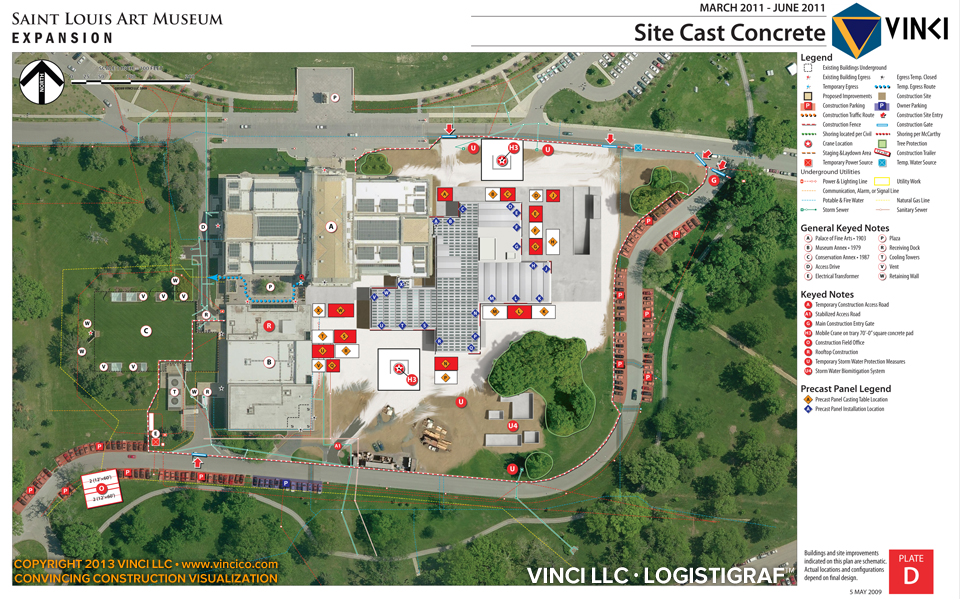 Vinci LogistiGraf™ | Site Cast Concrete
Meld your engineers' technical layouts with an audience-friendly presentation style, all in a consistent and clear manner of delivery. You've got Vinci LLC's LogistiGraf™ construction proposal illustrations! This one helped win a massive specialty concrete bid. Click here to see Plate E, or here to return to the animated sequence.

This page last modified Wednesday 24 April 2013.