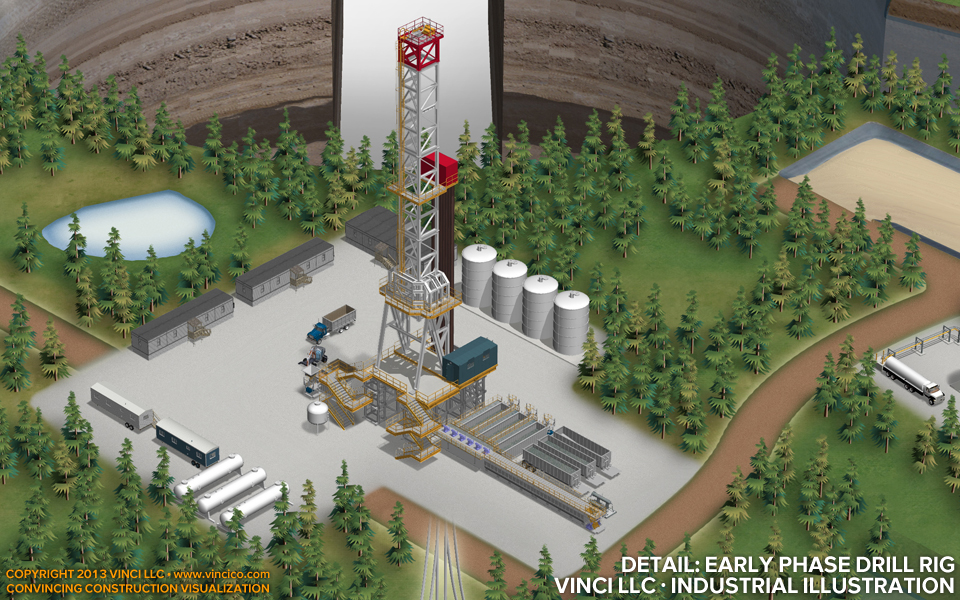 Vinci LLC | Industrial Illustration | Early Phase Drill Rig Detail.
This detail focuses on the first stage of the drill rig site. The site and its equipment, vehicles, and tanks were digitally modeled. These were placed and scaled in relation to one another in a plenary model. Model output was ported to a raster editor. Vinci LLC applied flexible effects like the roadways and worksite plots in the raster editor. Vinci painted 24 combinations of site trees and applied these in an affected perspective, the only inflexible portion of the raster process.

This page last modified Wednesday 23 October 2013.