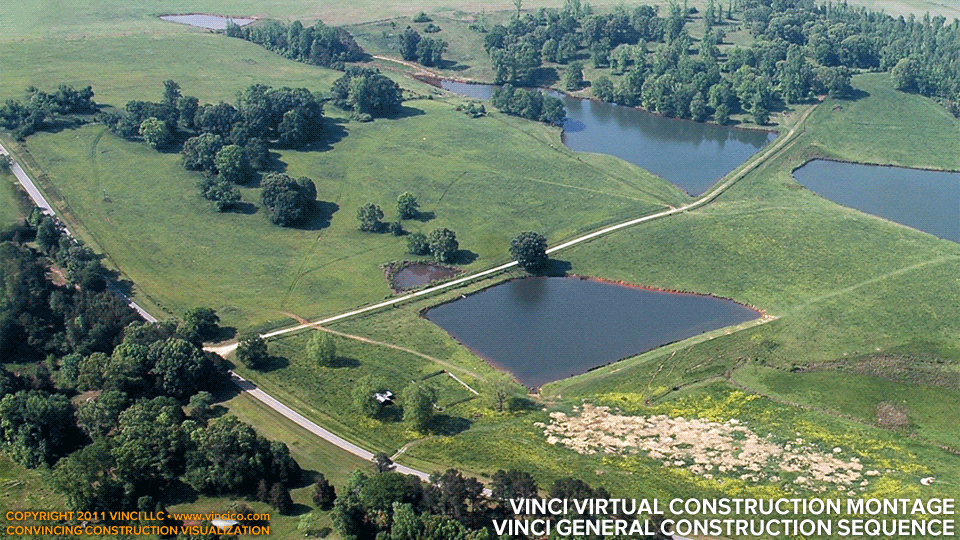 Virtual Construction Montage | General 4d Worksite Overview
This 4d Vinci Virtual Construction Montage™ shows general construction activity in the idyllic context of rolling hills, lakes, and streams. This gives Vinci's client the ability to speak to the natural site constraints and how the area will be minimally disturbed. The Owner audience is better able to interpret location on the actual photograph as opposed to a map or a crude model. This illustration is part of a winning interview presentation.

This page last modified Sunday 13 November 2011.