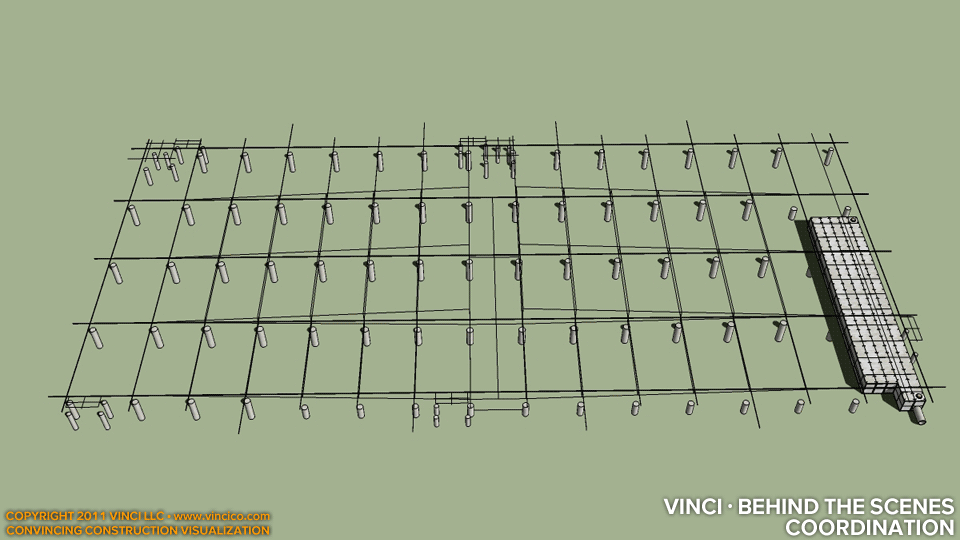 Vinci · Behind the Scenes | Production Coordination
This review image was used to verify the configuration of Vinci LLC's SketchBuild™ precast garage against the RFP schematics and the client's construction agenda. The next step was to ascertain strategy and apply 4d schedule to make a 4d construction overview.

This page last modified Monday 4 August 2014.