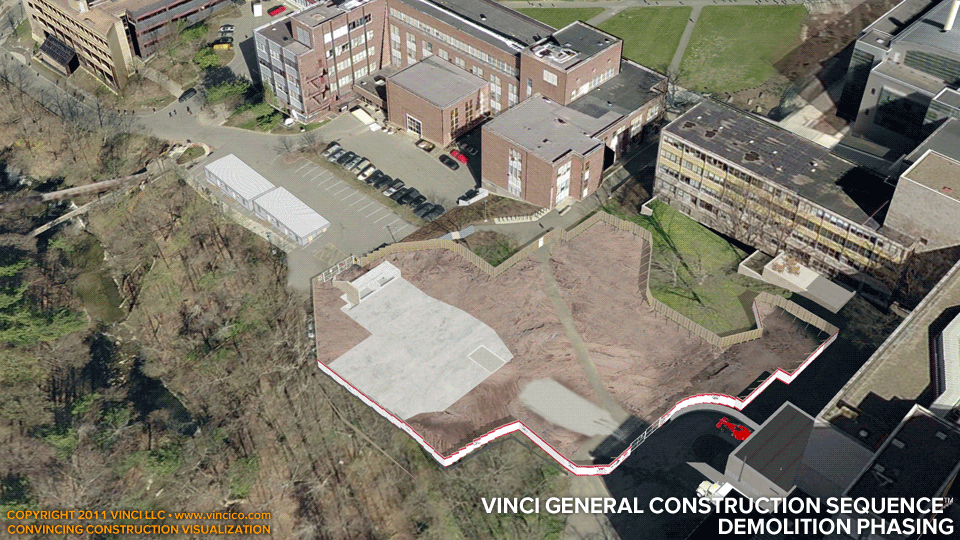 Vinci General Construction Sequence™ | General 4d Construction Worksite Overview
A general 4d construction worksite overview briefly introduces the main points of your construction strategy from one vantage point. This segment focuses on the first phase of a university research tower. The tower was produced given a schematic PDF. See an extension of this general overview which covers a future phase or the demolition of a research reactor to clear the site.

This page last modified Wednesday 8 June 2011.