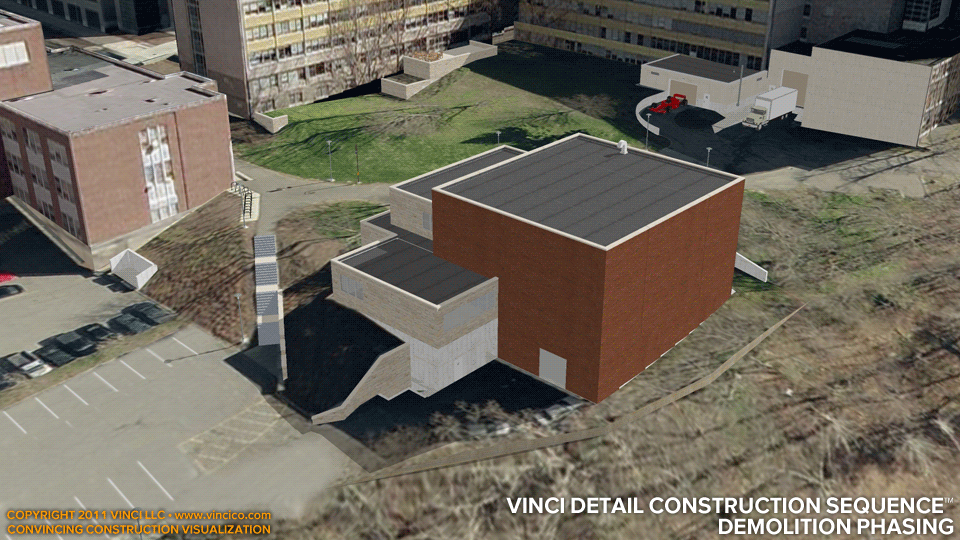 Vinci Detail Construction Sequence™ | 4d Worksite Detail | Reactor Demolition
Certain points in a construction strategy presentation merit more in-depth exploration. This sequence illustrates the micro-phasing of a demolition, given information in the RFP. See the general overview or the demolition phasing from two other angles: 1 →, 2 →.

This page last modified Wednesday 8 June 2011.