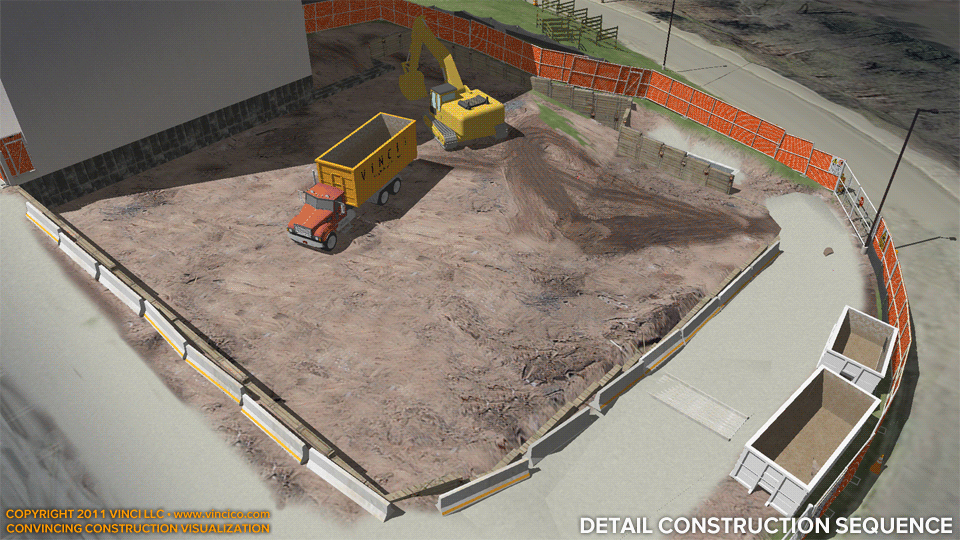 Vinci Detail Construction Sequence™ | 4d Construction Worksite Detail: Concrete Phasing
Given the signature architecture, it's useful to prove your familiarity with the design, especially with the architect at the table. This sequence shows the designer that we've interpreted their design intent, the compound pours, the sandwiched rigid insulation, the lay of the land. It's helpful to have the expertise of an architect who "gets" the design at work with you. This can help your team prove you can build what the drawings convey. Click here to check out the other side → or to view underground utilities →.


This page last modified Saturday 21 May 2011.