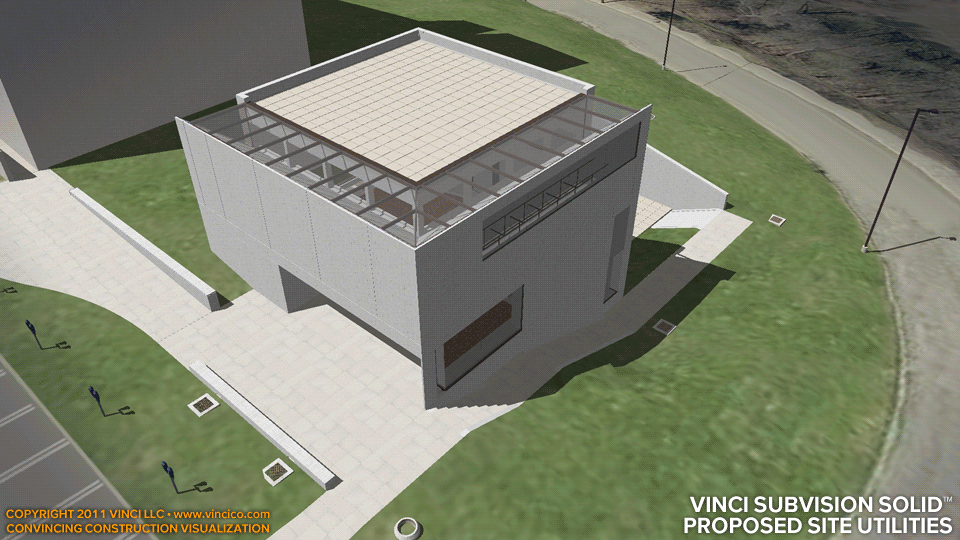 Vinci Subvision Solid™ | Proposed Site and Site Utilities
Underground utilities and site terrain can be key issues for any construction site. Sure there are times when these can be safely ignored. This project featured two deep trenches and significant slopes on one side of the building. The architect melded the building to the slopes, making this a key design feature. Vinci SubVision Solid™ helps you describe subsurface conditions, temporary activity, and proposed configurations and tie-ins for your construction marketing effort like no other service on the market today. Make your next construction marketing effort complete; tell the whole story using Vinci LLC's Digital Worksite™ service!


This page last modified Saturday 21 May 2011.