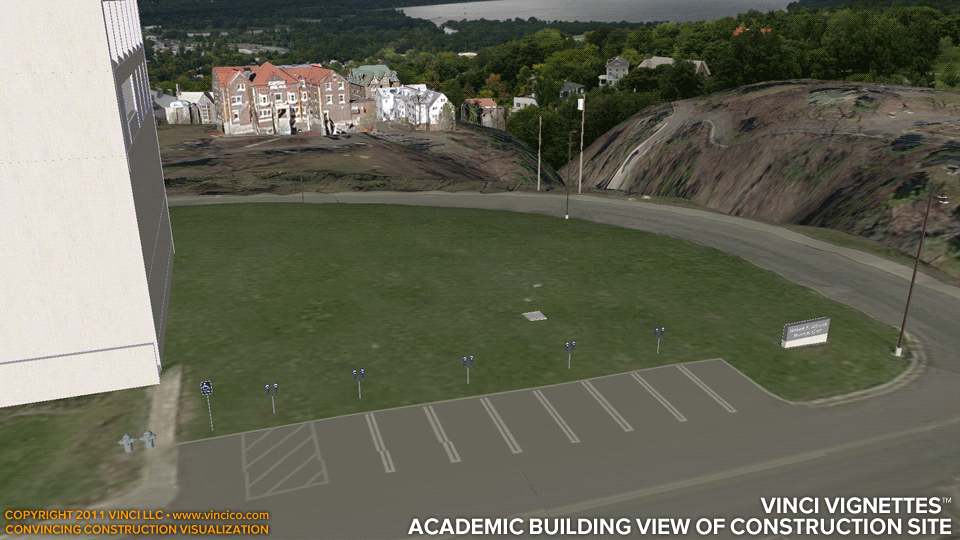 Vinci Vignette™ | Classroom views of the worksite
Reach out to the users of neighboring facilities by showing them what the worksite and environs will be like during construction. The imagery can serve as a starting point in your working with them to mitigate disruptions, and can show these users that you have considered them in your strategy. This particular vignette draws from a context-rich digital model and a photographic backdrop.


This page last modified Saturday 21 May 2011.