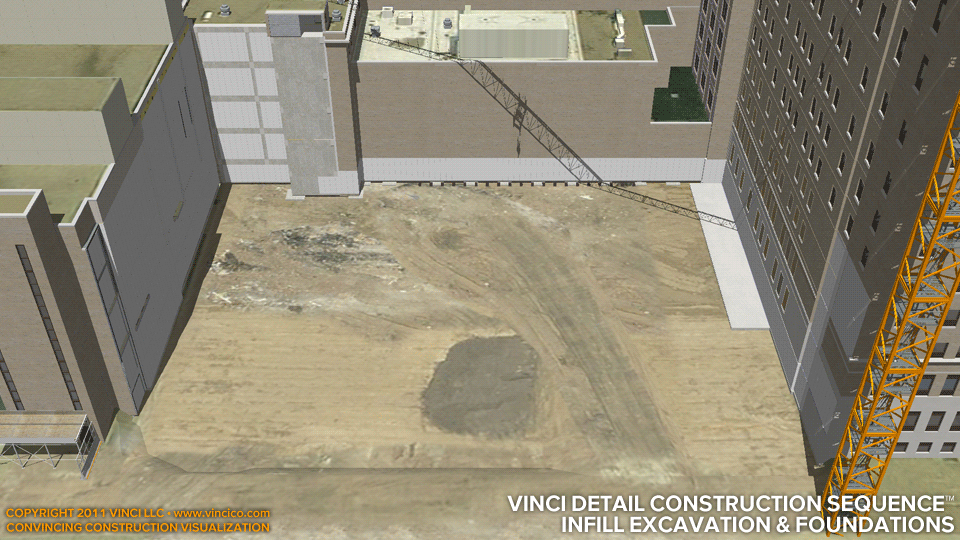 Vinci Detail Construction Sequence™ | 4d Excavation Detail · Infill Site
This 4d excavation detail illustrates the dig and sets the stage for another detail which explores how to connect the new basement as schematically designed with the existing basement. The existing basement lies beyond unexcavated earth under the existing hospital at the far right corner of the image.

This page last modified Tuesday 24 May 2011.