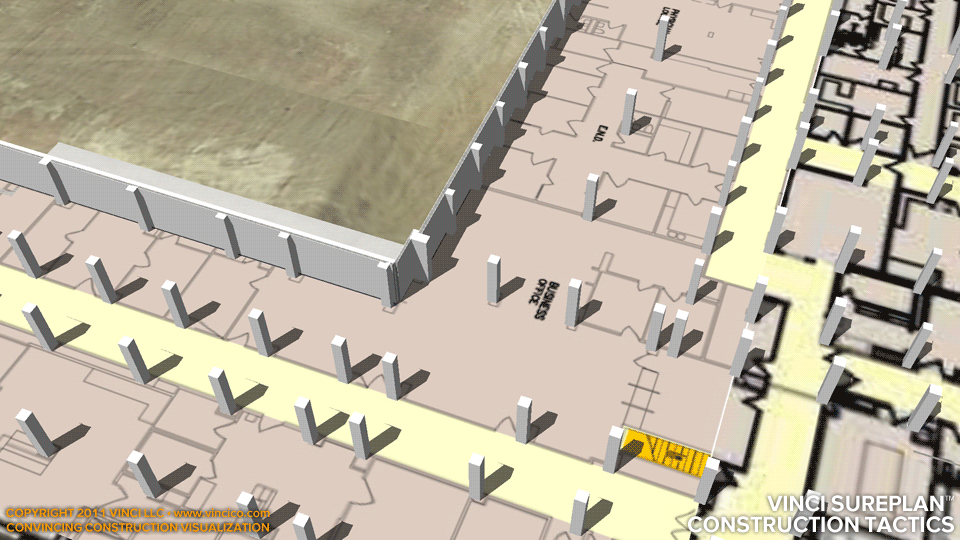 Vinci Detail Construction Sequence™ | 4d Excavation Detail · Tactics
Certain minor issues warrant illustration principally because they represent a potentially significant solution the Owner nor the design team have fully considered. Worksite details can focus attention on your solution for such issues, illustrating that your team is a cogent addition to the Owner's team.

This page last modified Tuesday 24 May 2011.