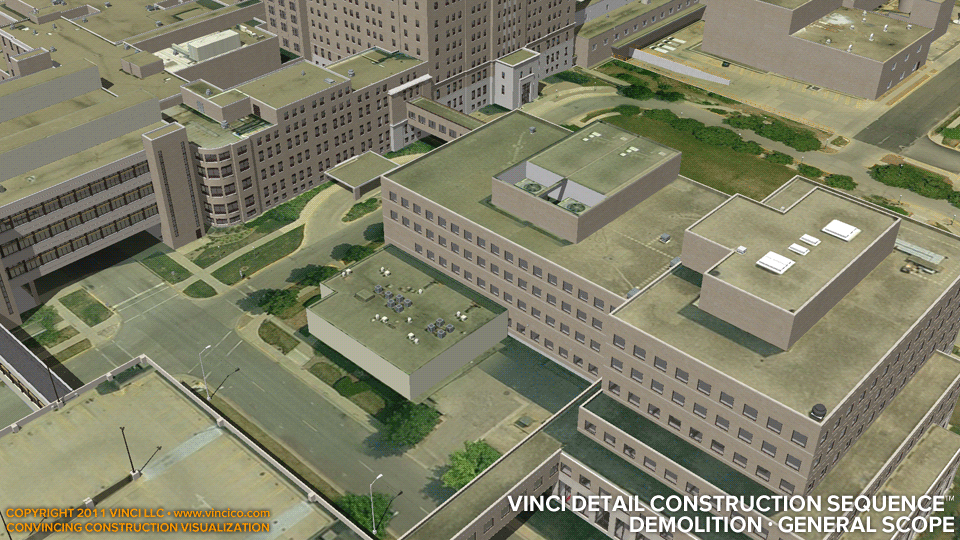 Vinci Detail Construction Sequence™ | General Scope of Demolition
This worksite features layers of "old growth" legacy facilities which must be cleared to make way for a new advanced surgery department. This 4d worksite detail illustrates the general sequence of required demolitions. View some 4d demolition details along a building separation joint and sawcut through an existing structure.

This page last modified Tuesday 24 May 2011.