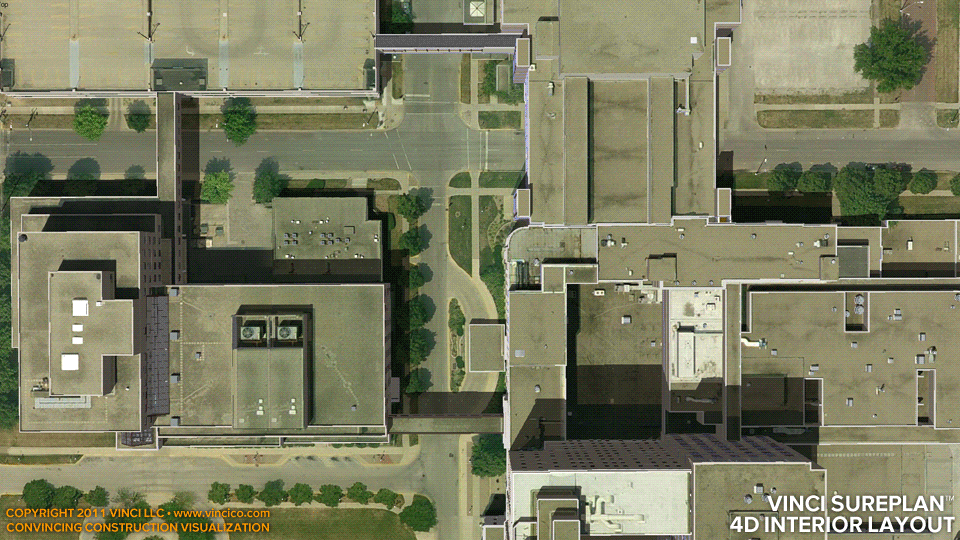 Vinci SurePlan™ | 4d Interior Circulation Study
This 4d illustration shows existing, temporary, and proposed interior circulation, using diagrams adapted from the RFP basis documentation. The Owner and design team ought to be familar with RFP documents they assembled. The illustration takes advantage of the space planning color code system presented by the basis documentation for this reason, extending it universally, to portions of the facility not covered by the RFP's space planning study.

This page last modified Tuesday 24 May 2011.