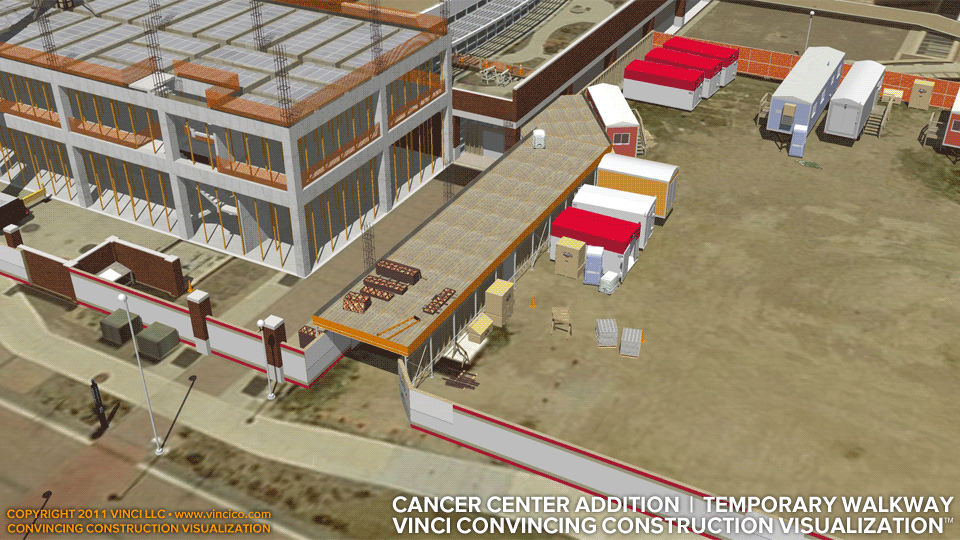 Vinci Stakeholder Vignette | Cancer Center Addition | Temporary Covered Walkway
This pair of images illustrates a covered walkway moving a foot traffic artery out of the way of suspended loads. Use stakeholder vignettes to effectively and succinctly communicate construction tactics to user groups and the community. Check out the medical center 4d overview or the cancer center addition 4d worksite detail.

This page last modified Monday 10 October 2011.