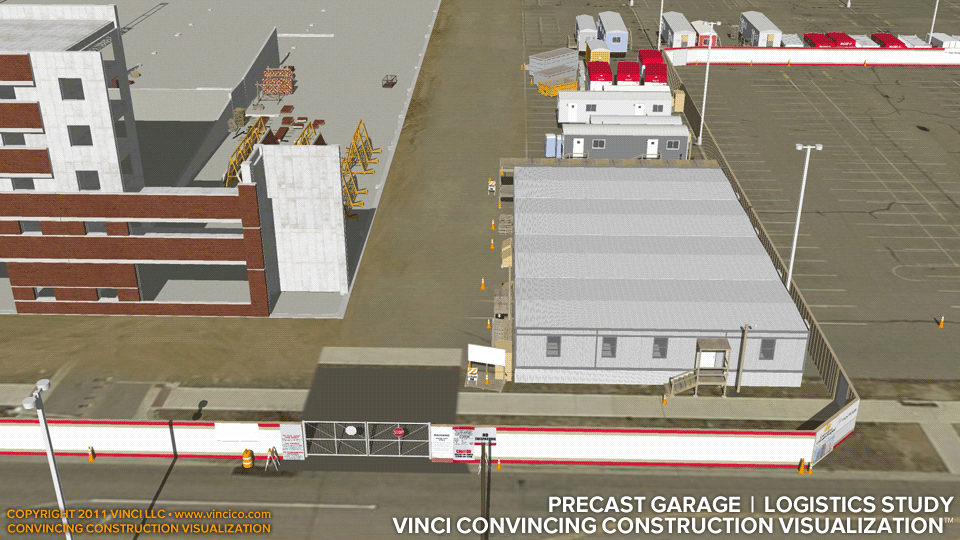 Vinci · Behind the Scenes | Precast Concrete Garage | Logistics Study
These review images confirm the logistics arrangement near the precast garage. This original configuration situates the field office for a campuswide construction project as close as possible to the precast garage site to preserve parking. See the revised field office location.

This page last modified Monday 10 October 2011.