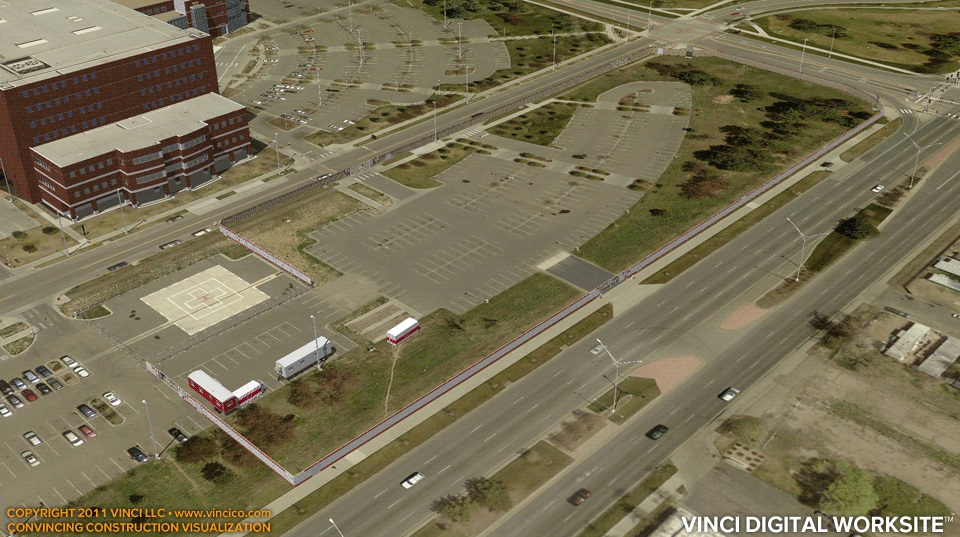 Vinci Detail Construction Sequence™ | Underground Parking | Schematic Design
Vinci LLC's general 4d overviews portray all major activity from a single viewpoint in a clear, convincing, audience-friendly manner. This underground garage was developed from schematic plans, and is part of a system of healthcare campus construction projects. View the campus overview, or see the construction of other campus components (precast garage, patient tower, cancer center addition, sitework, enabling work). Read and see more about Vinci LLC's general construction overviews or details, or see other Vinci LLC healthcare construction visualization projects.

This page last modified Monday 10 October 2011.