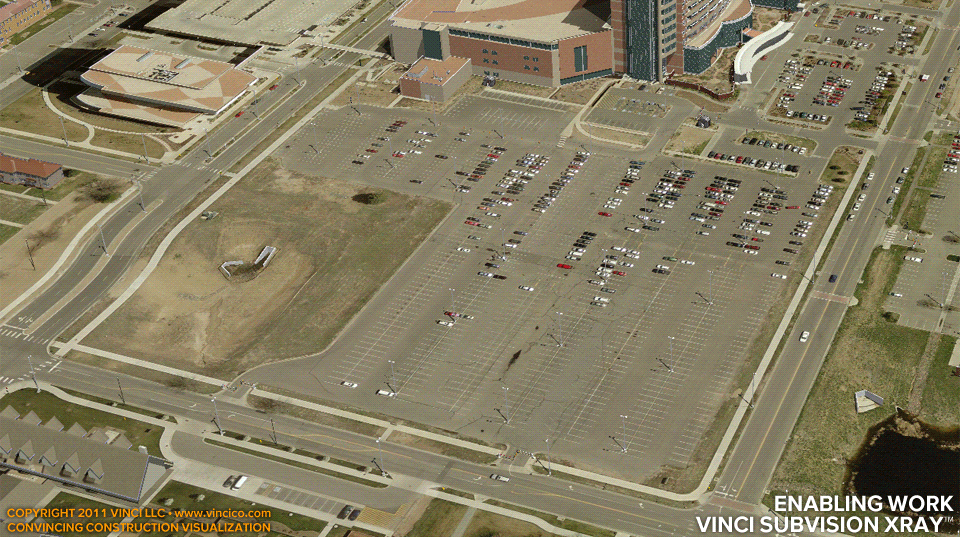 Vinci Detail Construction Sequence™ | Enabling Work Phasing
This sequence illustrates existing underground utilities and the micro-phasing of enabling work in a clear, convincing, audience-friendly manner. Take a look at the later construction on this site or campuswide. View the construction of the parking deck or patient tower.

This page last modified Monday 10 October 2011.