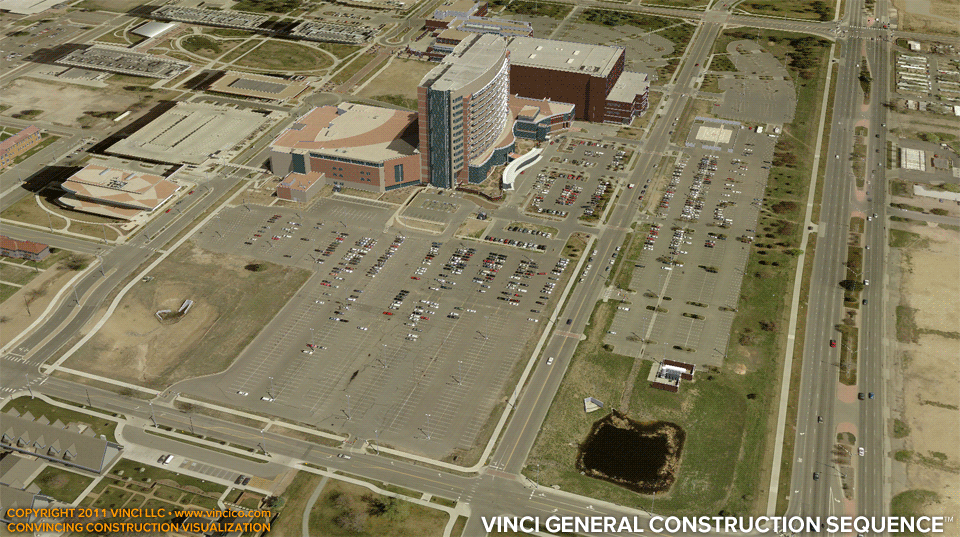 Vinci General Construction Sequence™ | General 4d Worksite Overview
The Vinci General Construction Sequence™ is a general overview of the worksite, taking in most or all construction activity across the schedule from one vantage point. This simply summarizes the general construction strategy for your audience, and is a great way to introduce the schedule and logistics segment of a CM or GC interview presentation. See the main GCS™, view the construction of any of the components (patient tower, precast garage, underground garage, cancer center addition, or sitework), or take a closer look at enabling work.

This page last modified Monday 10 October 2011.