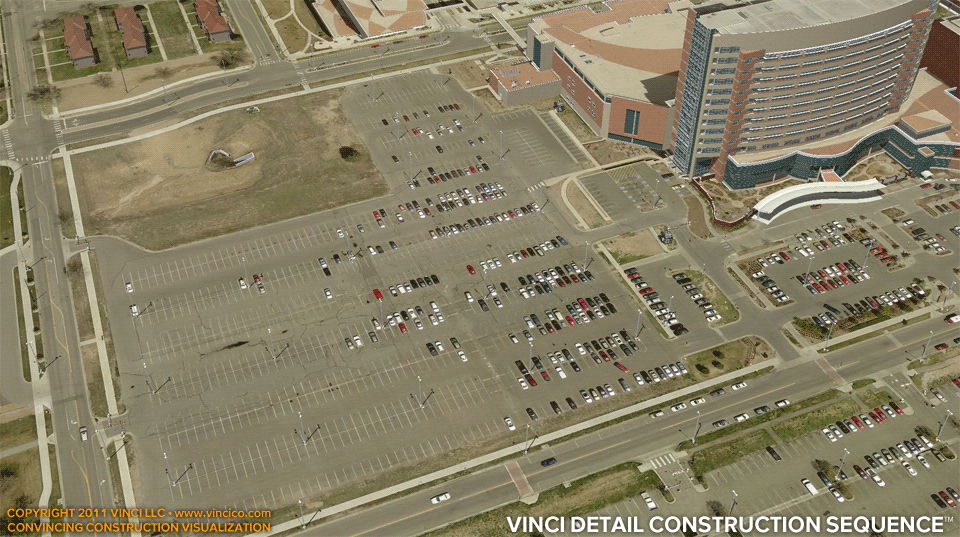 Vinci Detail Construction Sequence™ | Patient Tower and West Site
A 4d bird's eye view of construction activity on the west side of a medical center campus. Vinci Detail Construction Sequences™ focus attention on a portion of a larger construction site. Here we can see a precast garage rise on the upper left side of the image while a patient tower takes form at right. In the foreground, an existing parking lot houses limited construction logistics, then develops into a new parking area at the end of the project. This view may be regarded as a less-general overview of construction on campus. See a 4d view of the entire campus, view the construction of any of the components not shown here (underground garage, cancer center addition, or sitework), or take a closer look at enabling work on this site.

This page last modified Monday 10 October 2011.