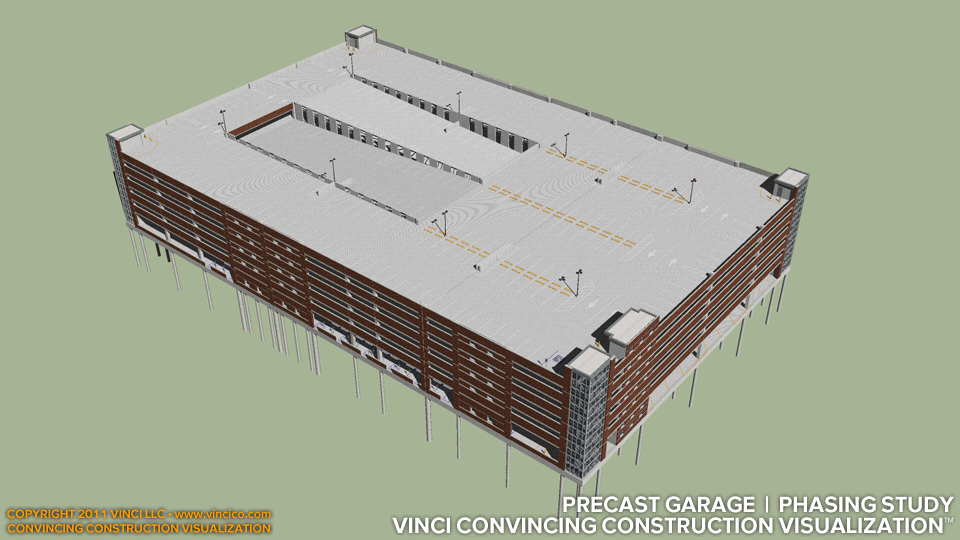 Vinci · Behind the Scenes | Precast Concrete Garage | Construction Phasing Study
During interview preparation, directives materialize suddenly and are prone to change given late-breaking information. Once a plausible rendition of the subject is available, Vinci LLC can confirm workflow with your team so you can speak to project-specific construction tactics at the interview. View the garage 4d worksite overview, or the campuswide 4d worksite overview.

This page last modified Monday 10 October 2011.