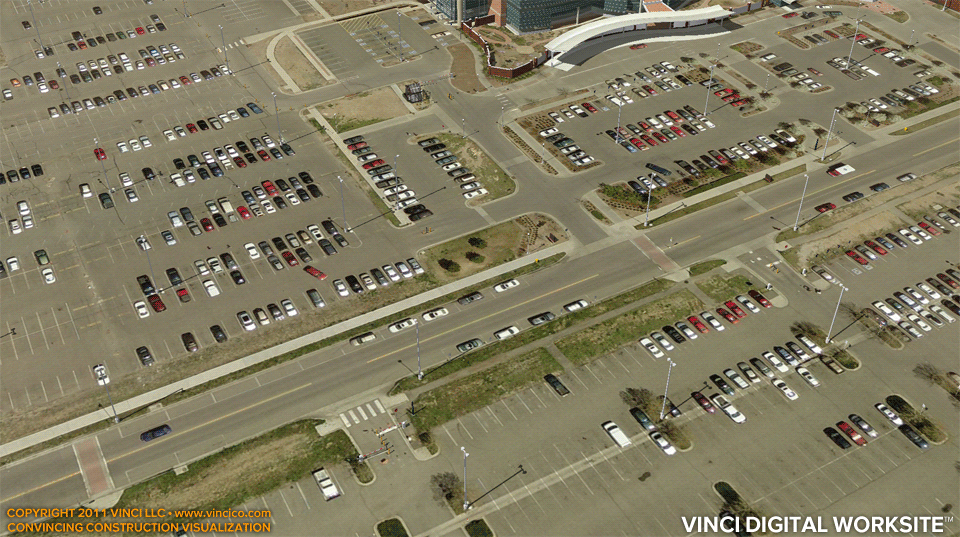 Vinci Detail Construction Sequence™ | Pedestrian Traffic Experience
Vinci's Digital Worksite™ service responds flexibly to the needs of the builder in preparation for a bid interview. This study of temporary rerouting of staff and visitor pedestrian traffic illustrates some early thought on the part of the prospective builder regarding safety and continuity of service. Such studies are effective means to show an audience your team is uniquely qualified to build that project. Go beyond all the "4D-5D-6D" considerations and speak directly to the Owner and user groups about construction strategy in a simple, audience-friendly manner. Use Vinci vignettes and 4d detail sequences to get your point across convincingly. View the adjacent patient tower, hospital entry sitework, or enabling work studies. Take a look at the campuswide visualization.

This page last modified Monday 10 October 2011.