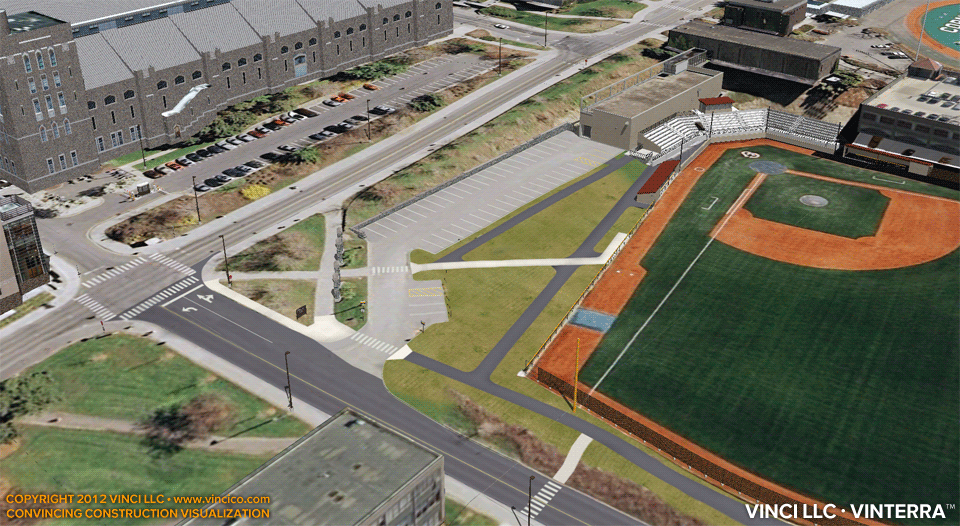 Vinci LLC | Vinci VinTerra™ | Contour Overlay
No worksite visualization is complete without addressing terrain, especially when there is a significant degree of topographic variability on and around the worksite. Vinci LLC's Digital Worksite™ service employs VinTerra™, its high-resolution digital terrain model, so that your team can address excavation, subsurface, and multi-level construction topics. Go beyond most BIMs with their flatlander depictions of untrue virtual reality. Show the audience you are familiar with the lay of the land with Vinci VinTerra™. Visit the general 4d worksite overview, see excavation sections, or view a Vinci SubVision Xray™ view of site utilities.

This page last modified Monday 30 January 2012.