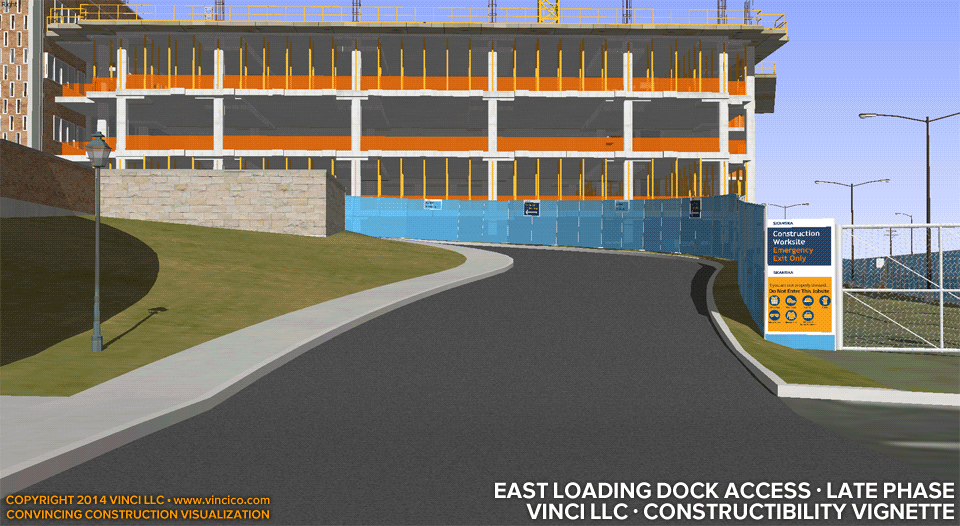 Vinci LLC | Logistics Vignette | Late Phase Loading Dock Access
Take your audience on a trip! This logistics vignette shows how a vehicle accessing the loading dock can proceed during the middle and late phases of construction. This view validates an early-open strategy for the utility tunnel and loading dock. See this area from the air.

This page last modified Wednesday 30 July 2014.