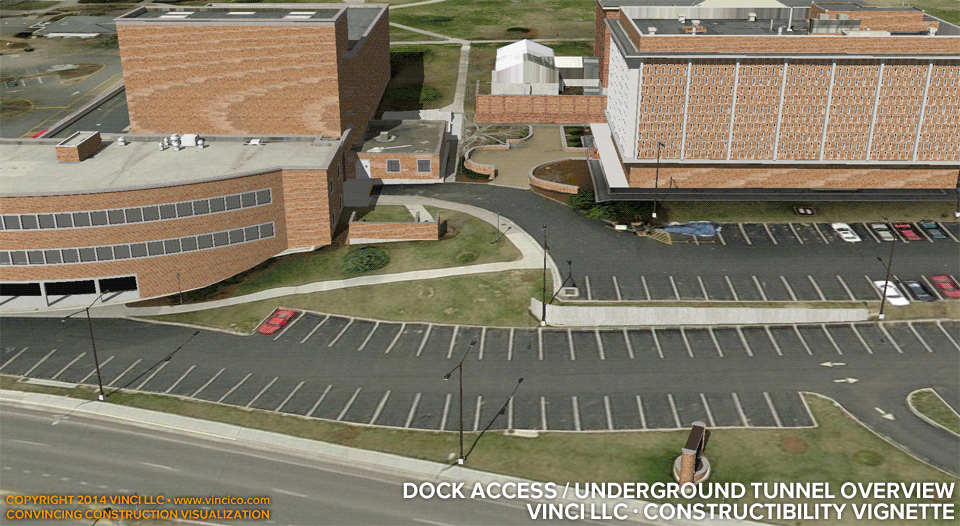 Vinci LLC | Logistics Vignette | Dock Access / Underground Tunnel Overview
Multiphase projects often feature changing worksite perimeters, entry points, and of course, items within the project limit line. Vinci's logistics vignettes help communicate this change to your audience. Change is good!
Here's an alternate view. Take a look at these details: utility tunnel and cross section, pedestrian courtyard view, entry gate and early phase entry at right. See the general worksite overview. Take a look at the new building construction or a section through it showing underpinning, excavation, and foundation work.

This page last modified Wednesday 30 July 2014.