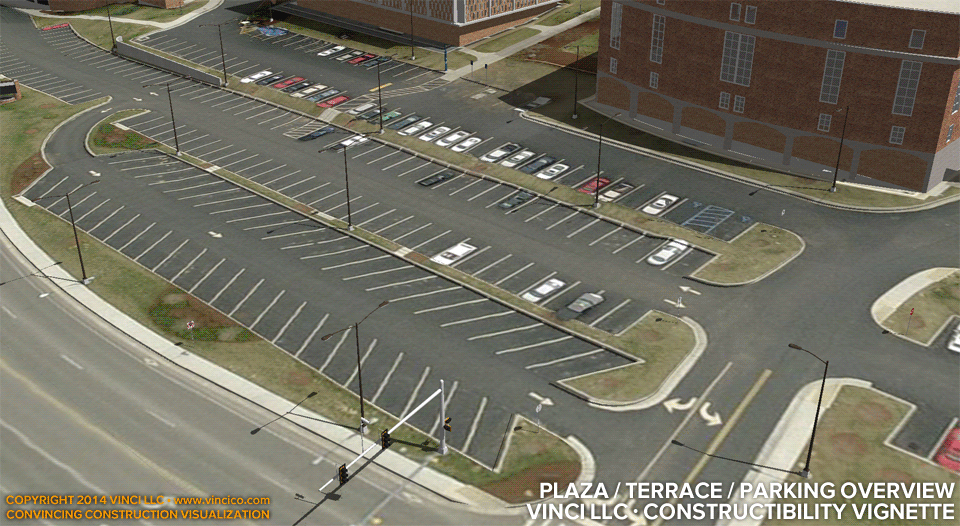 Vinci LLC | Logistics Vignette | Plaza / Terrace / Parking Overview
It's the nature of 4d construction visualization to demonstrate change. It's best applied to multiphase projects with changing worksite perimeters and entry points on crowded urban environments or campuses. This view takes in the changing perimeter and gates, but also the field office, staging area, construction waste collection site, and sitework.

This page last modified Wednesday 30 July 2014.