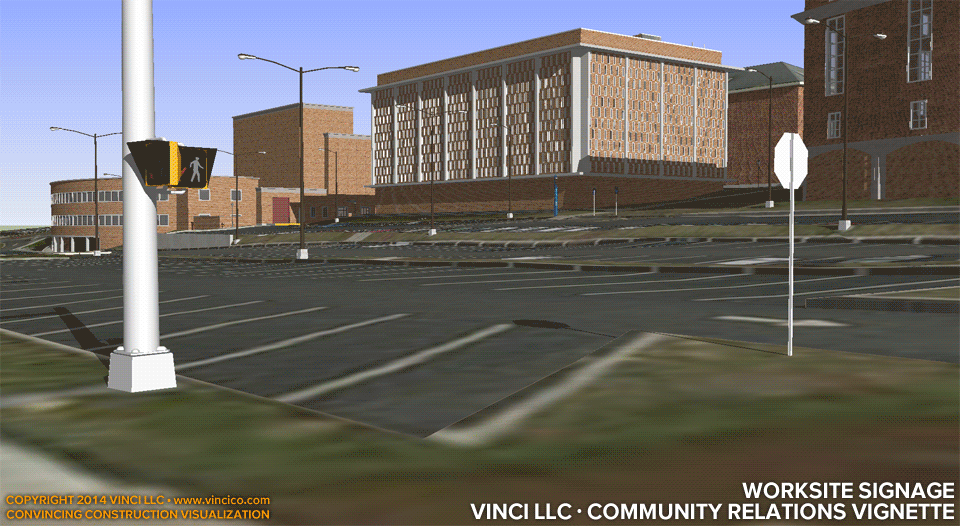 Vinci LLC | Stakeholder Vignette | Project Specific Custom Branded Worksite Signage
On major campuses, foot and car traffic are key considerations. One way to illustrate your team's sensitivity to the traffic network that surrounds the worksite is to show worksite signage. Some signs may channel traffic around the work area, but others inform user and community groups about the work. Vinci LLC can produce custom project-specific worksite signage complete with your branding, especially if you are a repeat client. Such signage can be produced in minutes and can be distributed across the worksite at the proper phase along with the rest of the perimeter logistics.

This page last modified Wednesday 30 July 2014.