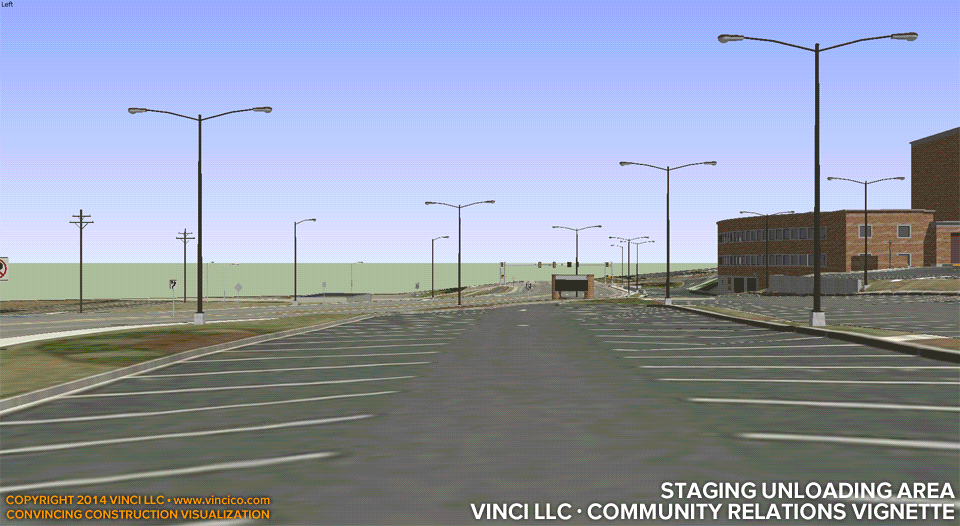 Vinci LLC | Logistics Vignette | Staging & Unloading Area
Demonstrate the logic and layout of your construction field office, staging, and traffic circulation with Vinci LLC's logistics vignettes. See a birds' eye view of this area, or how the area looks from the street.

This page last modified Tuesday 30 July 2014.