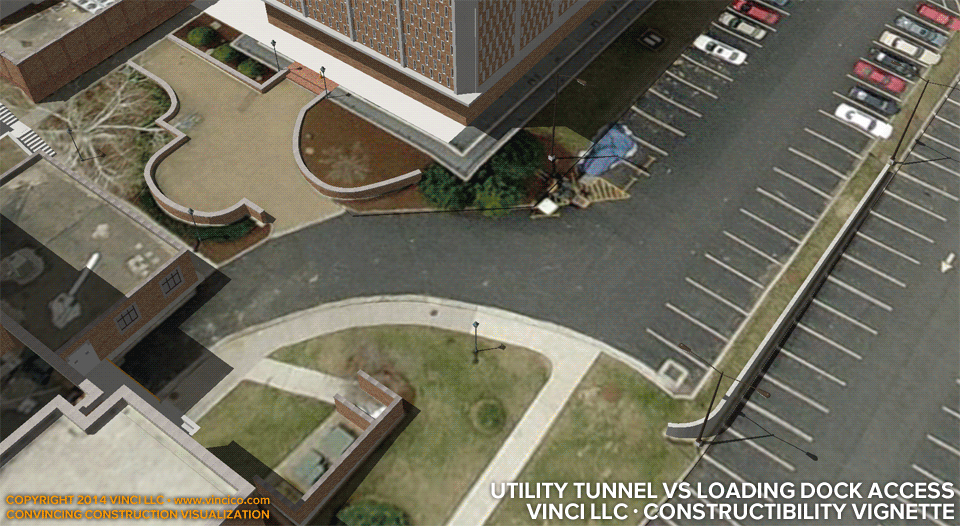 Vinci LLC | Detail Construction Sequence™ | Underground Utility Tunnel vs. Loading Dock Access
Most major construction projects have tricky issues that need to be addressed to prove a builder can indeed cope with existing, temporary, or proposed conditions. This 4d worksite detail focuses on an early phase that installs a utility tunnel under an adjacent loading dock. See cross sections that examine the utility tunnel, looking at the dock or the new foundation. This worksite detail shows the construction of a ramp to the dock after the tunnel is complete.
This worksite detail also shows some of the proposed building's foundation excavation and underpinning. Check out this cross section that better explains the foundation operation and karst stone handling. These activities needed to respond to existing site utilities and are directed by the schematic RFP documents.

This page last modified Wednesday 30 July 2014.