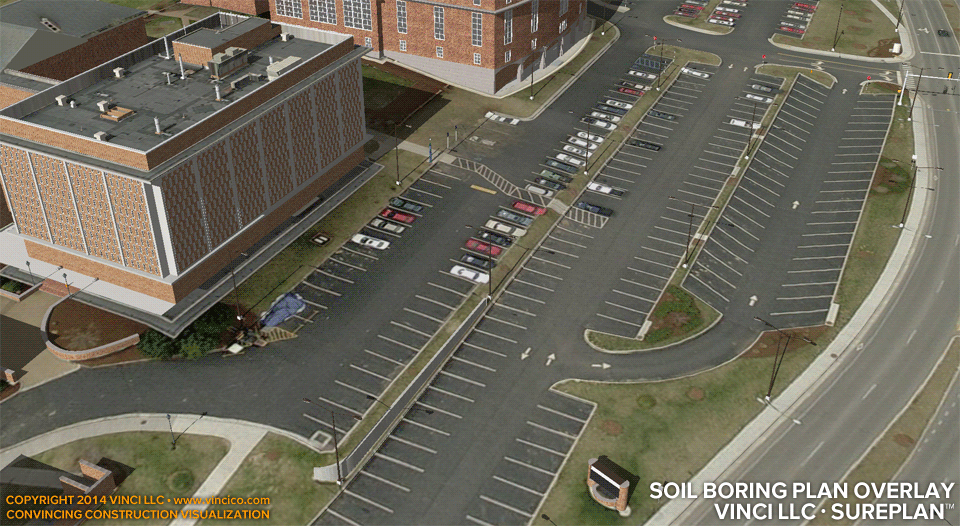 Vinci LLC | SurePlan™ | Soil Boring Plan Overlay
Vinci LLC's SurePlan™ technology assures the scale of its Digital Worksite™ models, and overlays key elements of the RFP drawings so that your team can speak to the issues with minimal fuss during the bid interview. This SurePlan™ view shows a soil boring plan that sets up discussion of piers that a karst stone bedrock implies.
By the way, no plan is ever boring to Vinci LLC, especially a soil boring plan. We are excited about every plan, but when it comes to construction visualization, only certain plans are relevant to bid efforts and general construction visualization.

This page last modified Wednesday 30 July 2014.