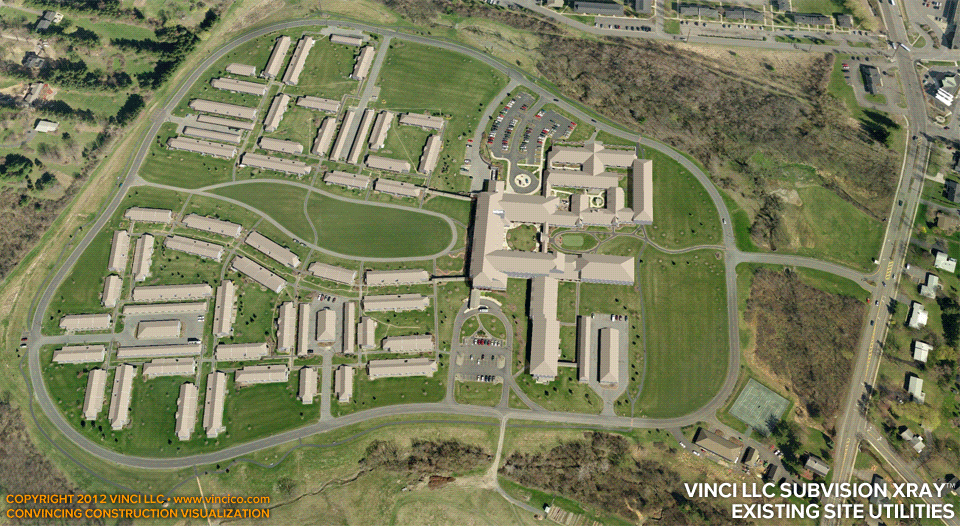 Vinci SubVision Xray™ | Campuswide View of Existing Underground Site Utility System
Vinci LLC's SubVision Xray™ service brilliantly displays underground site utilities in the Vinci Digital Worksite™ model. This project RFP provided a systemic series of site utility drawings. Vinci LLC synthesized these drawings, color coding them for an effective visual showing the entire existing site utility system. The SubVision™ aids in showing the audience that your team is conscious of the location of utilities. Further, your strategy responds to existing utilities to remain, avoiding damage or shutdown. Take a look at a vignette showing construction traffic roundabout vs. existing site utilities, or an enalrged view of existing site utilities under the field office compound.

This page last modified Thursday 31 May 2012.