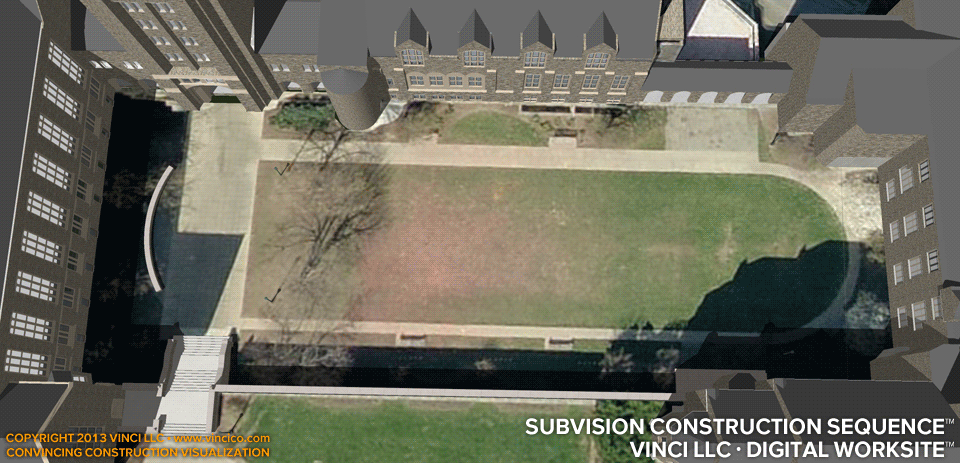 Vinci LLC | Construction Worksite Detail | Courtyard Work.
This view from directly above the courtyard takes in all construction activity in the area adjacent to the building site. View the general worksite overview, construction in the court's left or right sides, or take a look at a cross section. Take a look at perimeter conditions at the top or upper left sides, or see building construction from over the court.

This page last modified Monday 28 October 2013.