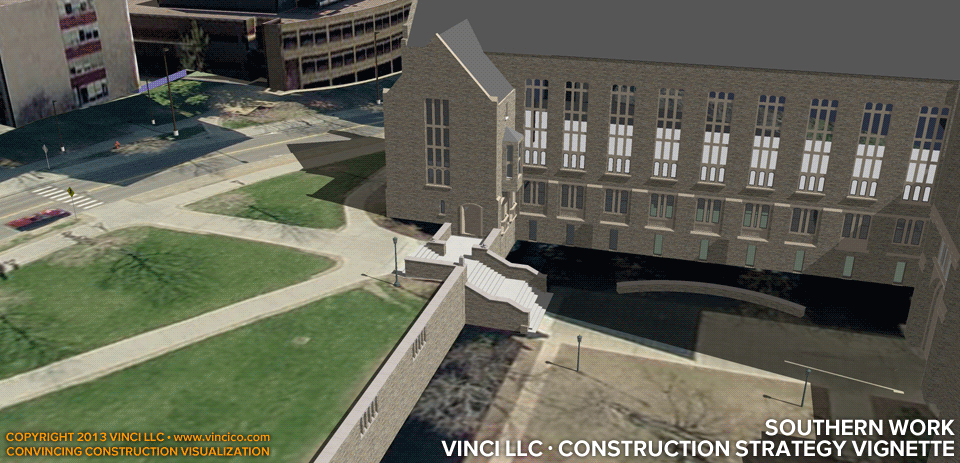 Vinci LLC | Construction Worksite Detail | Southern Work.
This Vinci LLC Detail Construction Sequence™ focuses on a portion of construction activity on the worksite across the entire schedule. Draw your audience's attention to the issues associated with the southern side of the worksite, which include enabling and utility work, mass excavation, underpinning, foundation, backfill, steel, and sitework. The original pit access approach concept can be seen here. Contrast this concept with the revised concept here.
See the general view of the entire worksite. Check out a crosswise or lengthwise cross section of the building site. Get a closer look at underpinning.

This page last modified Tuesday 29 October 2013.