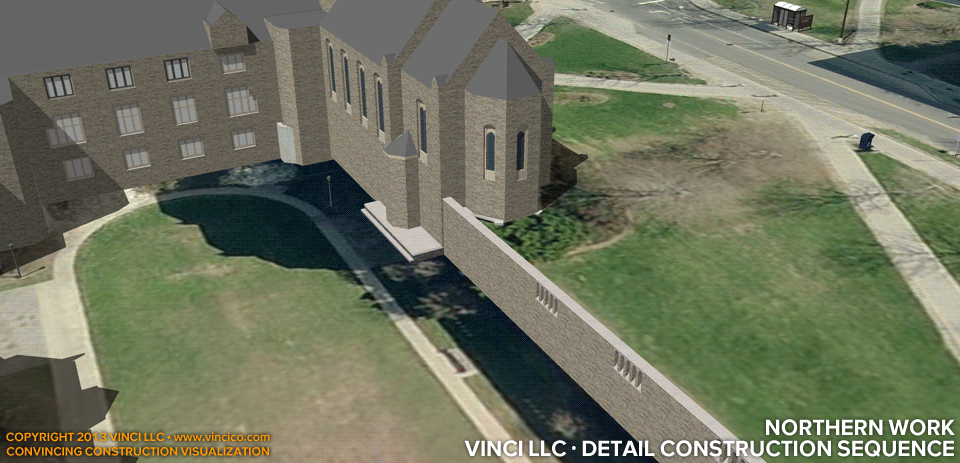 Vinci LLC | Construction Worksite Detail | Northern Work.
A 4d worksite detail illustrates construction activity on a portion of the worksite for some or all of the construction schedule. This detail examines issues pertinent to the north side of the worksite. These include mobilization and site entry, enabling and utility work, mass excavation, foundations, backfill, and sitework. Notably, this visual illustrates a temporary hoist and accessway that overrides the proposed structure.
Take a closer look at site logistics on this side of the site, view building or court construction activity, or the hoist accessway from the point of view of delivery trucks. See the general view of the entire worksite. Check out a crosswise or lengthwise cross section of the building site.

This page last modified Tuesday 29 October 2013.