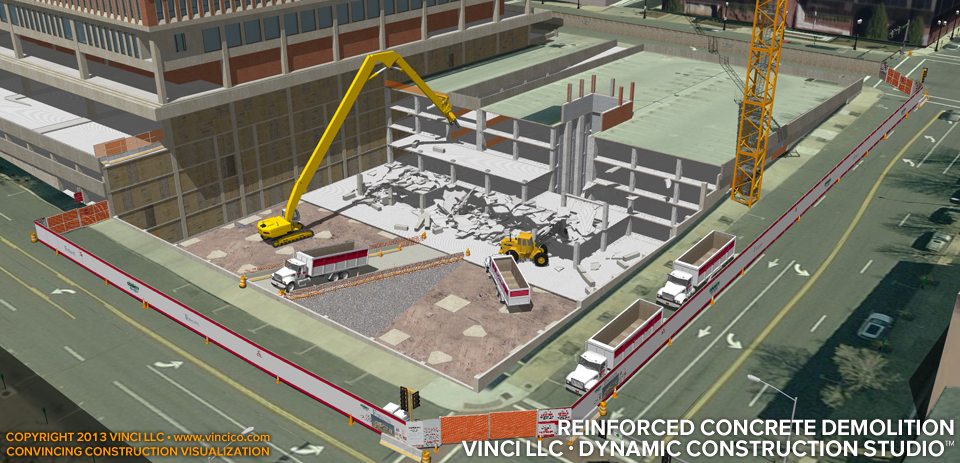 Vinci LLC | Dynamic Construction Studio™ | Reinforced Concrete Demolition.
Demolition renderings help you discuss topics like hauling, sorting, workflow, and recycling. This rendering shows a reinforced concrete parking deck partly demolished. The image illustrates truck staging, pit access, and the progression of demolition activity. Take a look at this scene in the context of general construction. The concrete breakup was generated by Vinci Dynamic Construction Studio™, and was produced in half an hour.

This page last modified Wednesday 25 September 2013.