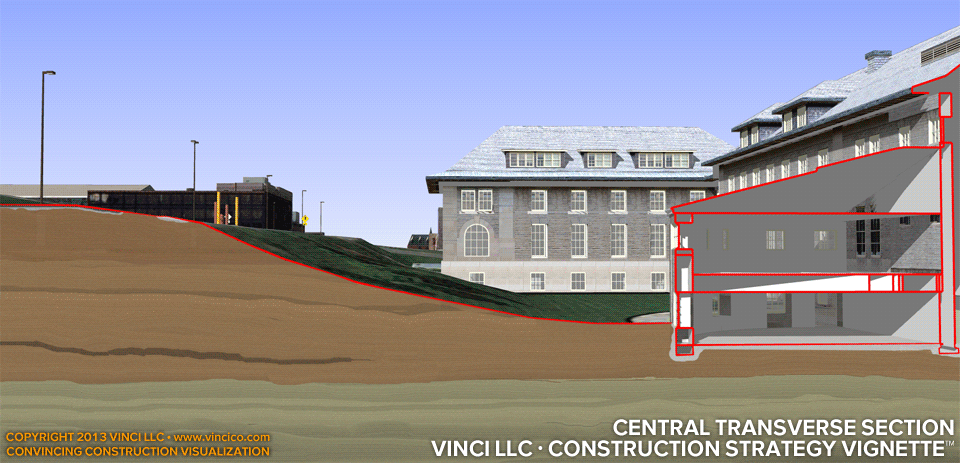 Vinci LLC | Construction Strategy Vignette | Central Transverse Section.
Vinci LLC's Digital Worksite™ virtual construction models can generate worksite cross sections. These sections are ideal in conveying excavation, bank retention, and underpinning issues. Basic geological stratigraphy appears diagrammatically; construction will encounter bedrock. This view also shows the atrium canopy and late-stage construction access to a sunken interior plaza.
Take a look at an excavation into rock and a cross section running parallel to the street.

This page last modified Friday 27 September 2013.