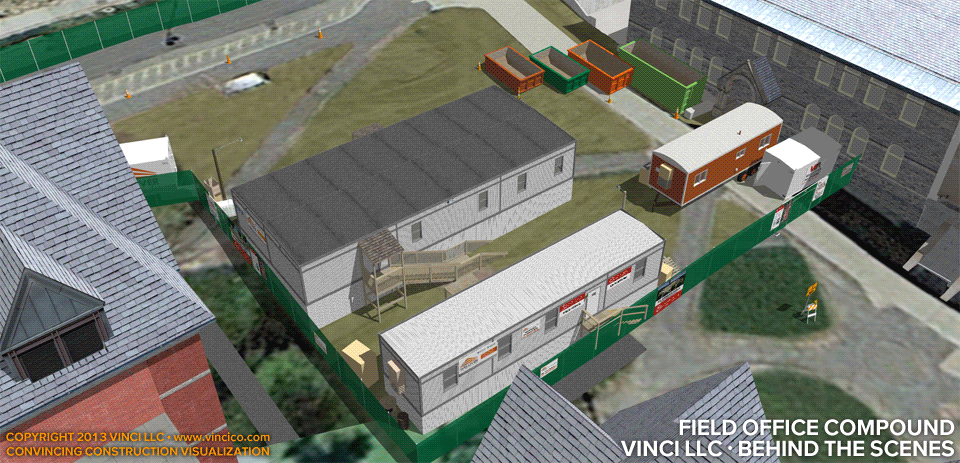 Vinci LLC | Digital Worksite™ | Branded Field Office Compound.
Branded site logistics offers advantages in virtual construction visualization, especially for marketing and bidding, but also for user group discussions. Branded logistics helps make your visualization more believable and appear complete. In life, we are surrounded by brands; they serve in a visualization as a sort of soft "product placement". These are useful beyond marketing reasons. Your brand on the field office helps visitors and subs understand where they need to go to work with your crew. The Owner's brand is likewise recognizable and helps folks navigate to their office. Brands appear on safety and orientation signage on the site fence and at gates.
Vinci LLC specializes in virtual construction worksite branding. It's fast and easy. For repeat clients and those who hold retainers, Vinci offers a special deal for the modeling of your branding package for deployment in Vinci Digital Worksites™. Then Vinci LLC will be equipped to pop in your commonly branded logistics in the course of production, making its incorporation as natural as building the site without branding.
Consider worksite branding in your next virtual construction visualization project!

This page last modified Friday 27 September 2013.