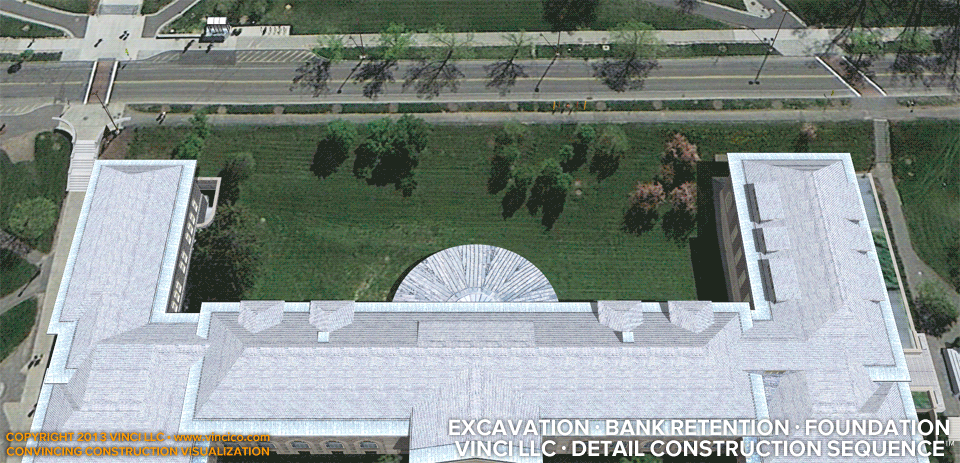 Vinci LLC | Detail Construction Sequence™ | Excavation & Foundation Sequence.
This 4d worksite detail focuses on the temporary and permanent retaining wall installation. The pit access route is visible at upper left, with the crane access road beyond the temporary bank retention. Some of the excavation and concrete foundation work is most visible in this sequence. This includes the road-side faces of the deep excavation and the utility tunnel running alongside the foundation wall. Other details highlight the pit access route, deep excavations, underpinning, general logistics, and traffic channelization.

This page last modified Friday 27 September 2013.