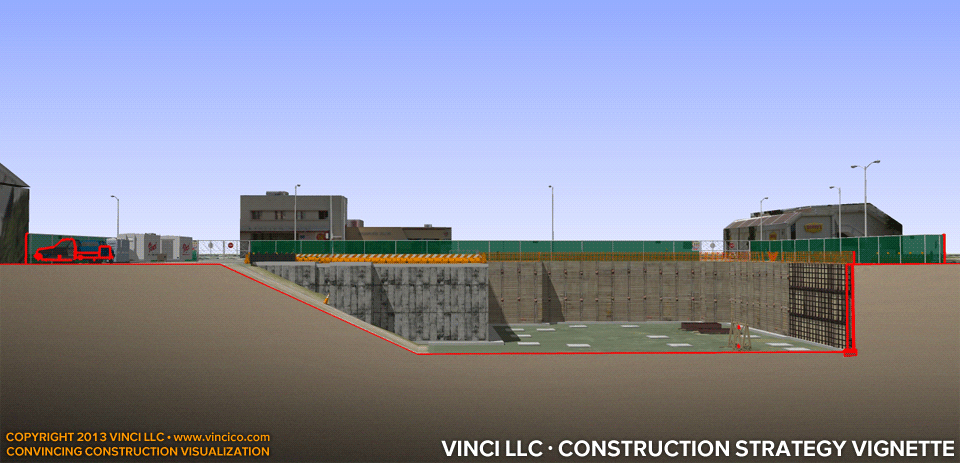 Vinci LLC | Construction Strategy Vignette | Temporary Ramp & Pit Entrance.
A construction strategy vignette is a brief visual that illustrates a key point in a construction presentation. This cross section shows the temporary ramp as it leads to a planned wall and flat floor.

This page last modified Monday 14 October 2013.