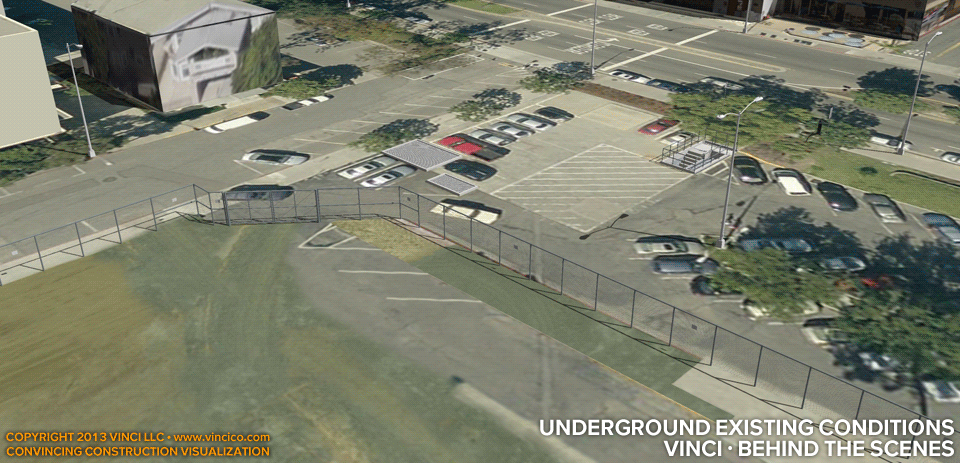 Vinci · Behind the Scenes | Underground Existing Improvements to Remain.
Worksite context and constraints are key to any good strategy. These not only impact design; they limit what can be done on the worksite. Acknowledging these visually demonstrates your construction company's understanding of the audience's work and goals.

This page last modified Monday 14 October 2013.