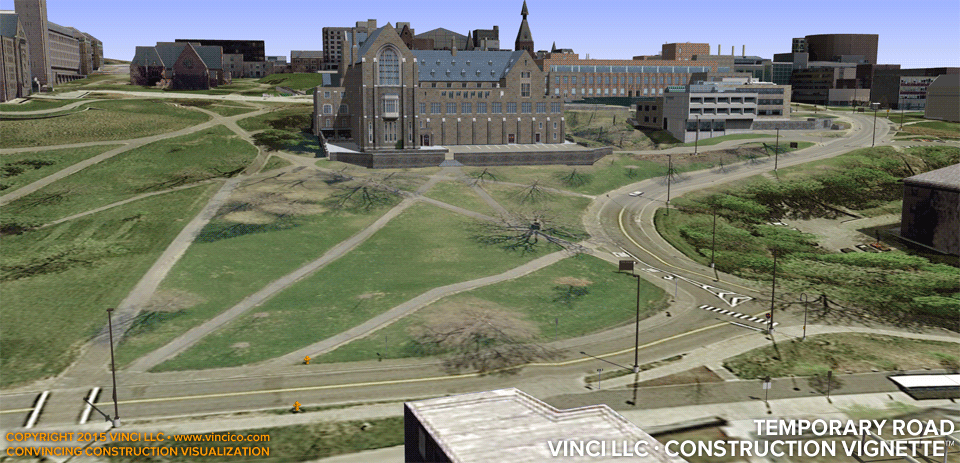 Vinci LLC | Detail Construction Sequence™ | 4d Construction Worksite Detail | Temporary Access Road.
Your crews need a safe and reliable path to the jobsite; some places require this to be separate from major transit routes. In this case, you'll need a temporary road. This campus project RFP designated a place for such an access road; this vignette portrays the road going in early and coming out after work is done.
Take a look at overall construction, field offices, fences, gates, or other examples of traffic channelization illustrations.

This page last modified Friday 11 December 2015.